CEAT Professional Development
STEAM CEAT Discovery Days
The College of Engineering, Architecture and Technology (CEAT) Discovery Days provides High School Students the opportunity to explore various engineering disciplines through activities and presentations. The discovery days are held virtually on the first four Fridays in June and July 10th from 9am - 12pm online.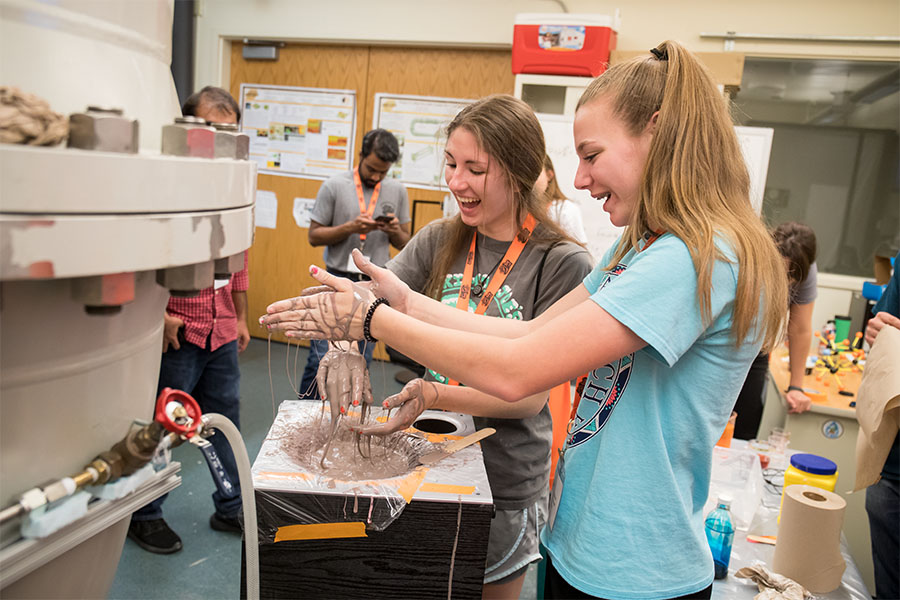 ---
Specific dates for the various disciplines are:
2020 Jun 05 - Civil Engineering/Biosystems Engineering
2020 Jun 12 - Construction Engineering Technology/Mechanical Engineering Technology
2020 Jun 19 - Industrial Engineering and Management/Fire Protection and Safety Engineering Technology
2020 Jun 26 - Chemical Engineering/Mechanical and Aerospace Engineering
2020 Jul 10 - Electrical and Computer Engineering/Electrical Engineering Technology
Cost is $15 per student and includes a t-shirt.
Location
Online
Contacts
Wendy Johnson
Wendy.S.Johnson@okstate.edu
(405) 744-3557
Brandy Mays
Brandy.Mays@okstate.edu
(405) 744-9228