Unmanned Systems Research Institute
Innovation - Research - Dedication

Our mission is to incubate ideas and research technologies within unmanned systems and
provide related expertise for Oklahoma State University (OSU), the State of Oklahoma,
and the global unmanned community.​
In high school?
Get a summer job that will land you major bragging rights!
---
Looking Upward
Dec 18
Through partnerships and a new NASA program, OSU is changing the future of unmanned flight.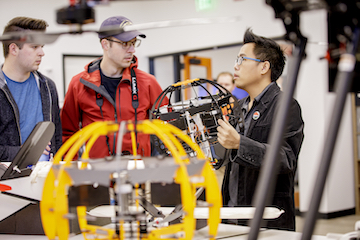 OSU developing drone to help in disasters
Apr 17
The horrific aftermath of the Oklahoma City bombing in 1995 was the catalyst for OSU's Unmanned Systems Research Institute's work to help first responders today.