Materials Science & Engineering
Student Spotlight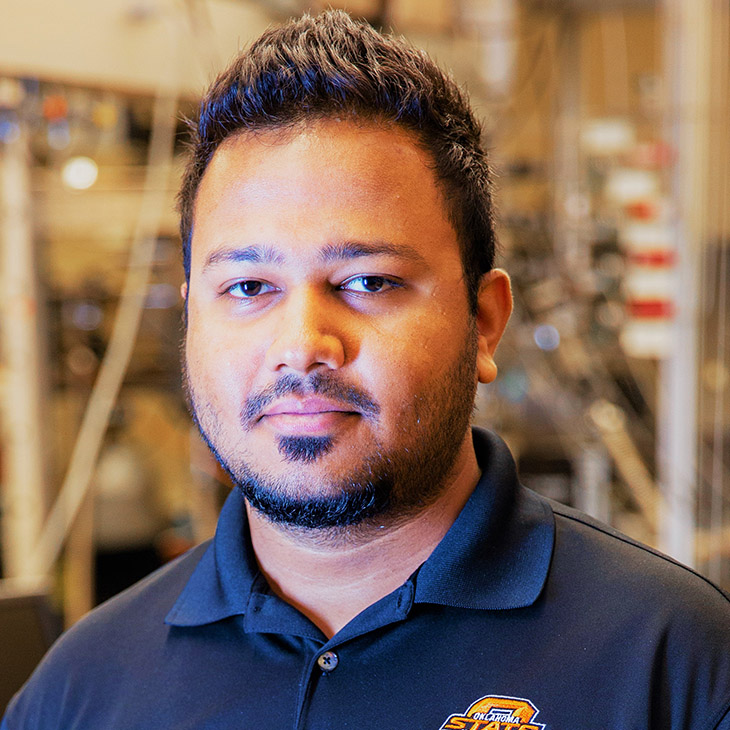 Ranjan Singhal joined OSU as a doctoral student in MSE in Fall 2015 and loves being a part of Dr. Raj Singh's research group. He appreciates the interactions with his teammates on the diverse projects the group works on. Prior to becoming a doctoral student at OSU, he received his bachelor's and master's degree from Amity University, India in Nanotechnology. He also worked as a research intern at North Carolina State University.
Ranjan's primary research is on synthesis and bandgap engineering of two-dimensional boron nitride (2D BN) nanomaterials. 2D BN is structurally similar to the discovery of graphene, which has created excitement for other 2D materials with only one or a few-layer thickness for applications in electronics, medicine, and defense. While graphene has received greater attention in the recent past, other isostructural material especially 2D BN is most promising because of its insulating, semiconducting, optical, thermal, mechanical, and frictional properties, all within the same material. Consequently, the focus of Ranjan's research is on the processing and exploration of 2D BN for electronic and photonic devices.
Towards this approach, he has built a CVD reactor and done several modifications leading to successful deposition of wide-area BN. Subsequent to this, he is currently exploring the processing of doped BN films for achieving a lower bandgap for many electronic applications. He has also presented his research at national and international conferences.
Apart from his research, Ranjan has been involved in several STEM outreach activities at OSU and the local community.
After his Ph.D., Ranjan plans to pursue a career in research and development using his expertise in materials engineering and nanotechnology.